Cannabinoid therapy with Farmako.

Natural. Effective. Fair.
As a GDP-certified pharmaceutical wholesaler, Farmako would like to provide reliable cannabinoid therapy to all patients with a high burden of complaints, as well as support doctors and pharmacists in their daily work in the best possible way.

Our heart
suggests cannabinoid therapy.

Our mind
is committed to transparent & fair solutions without "frills".

Our eyes
see what is really needed.
Farmako is a GDP certified pharmaceutical wholesaler specializing in medical cannabis.
We have made it our mission to provide reliable therapy for all patients with a high burden of complaints, and to support doctors and pharmacies in their everyday work in the best possible way: efficiently and where it is really needed. With fair prices that are economical for everyone.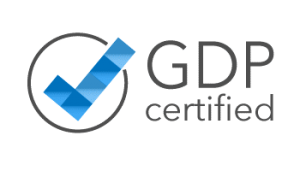 For us, people are at the centre of our thoughts and actions.
Everything starts with the employees. An open and transparent corporate culture and enthusiasm for our work unites us. We love what we do and believe that together we can achieve anything. With respect, an open ear for each other and a hands-on and flexible approach.
Long-term partnerships, reliability and trust. We work with producers who share the same values and for whom quality & reliability come first.
Fairness is our first priority.
Sustainability starts with ourselves. And every individual can make a big difference. That's why we are committed to acting in a way that conserves resources, with sustainable products, ecological packaging and no large field service teams with high fuel consumption. That is only fair.