Our partner- and

Memberships
Together you can move more than alone. We want to go hand in hand with our partners and further develop cannabinoid therapy for the benefit of many patients in Germany and Europe.
We pursue our premises of fairness, reliability and sustainability in all areas: We scrutinize manufacturers and distribution partners and select them according to our guidelines. We also see ourselves as a partner of prescribing doctors and pharmacists and offer the necessary support where it is needed.
Since March 2019 Farmako is an active sales partner of
Bedrocan B.V.
Bedrocan is the world's most experienced producer of legal medical cannabis. The manufacturer grows cannabis variants with a consistent composition of cannabinoids and terpenes, delivering standardized pharmaceutical-grade cannabis.

Since Q4 2021, our first products from the manufacturer Pharmacann Polska have been available in Germany. Pharmacann Polska is part of PHCANN International,
a pharmaceutical company with international standards in the production of cannabis-based medicinal extracts and other pharmaceutical dosage forms. Based on market experience from Israel, Canada and USA, the group's mission is to ensure the availability of natural cannabis-based pharmaceutical products while maintaining strictly controlled pharmaceutical quality and establishing knowledge about the use of medicinal cannabis.
As a leading supplier of test kits for the identity testing of cannabis as a source material, we are a reliable partner in direct pharmacy sales and also supply numerous wholesalers and manufacturers with our test kits as white label customers.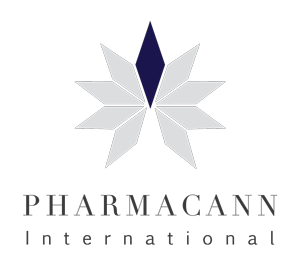 If you are interested in partnering with Farmako, please feel free to contact us at welcome@farmako.de. We look forward to hearing from you!
Memberships, sponsorships, partnerships
Farmako is a sustaining member of the Association of Cannabis Supplying Pharmacies (VCA).
We regularly cooperate with printing houses & rehabilitation facilities of the Frankfurter Verein für soziale Heimstätten e.V..
We support education and addiction prevention initiatives and promote the Sucht- und Jugendhilfe e.V.